What sets your business apart from the pack?
Don't just drive traffic…Drive Results.
Get results or it's on the house. Check out our Guarantee.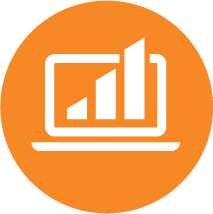 Drive Results – South Florida's Digital Marketing Agency
Don't Take Our Word for It
Meet some of our clients and review some of our results together. When you run a chain of over 100 discount stores that are focused on delivering value and savings, don't you think the client would expect the same from its agency?
It Gets Even Better
Unlike some other digital marketing agencies, there are no long-term commitments or contracts with Drive Results, regardless of whether you're from South Florida or not! In fact, we'll even give you a 30-day guarantee if you've got an existing PPC marketing account with Google or Microsoft/Bing Ads and will let us review the program. It's a free PPC audit, so you might as well take advantage and learn about the biggest opportunities for improving your PPC advertising performance.
Don't Wait to be Great
You don't have to be from Pompano Beach or even South Florida to work with our agency. So, give us a call today and find out what you've been missing. You might even get a Free Trial!
WHAT OUR CLIENTS ARE SAYING
"Growing a successful company requires marketing, promotions and advertisements; Drive Results, LLC does just that. We've been very pleased with the results Aaron and Chad have provided and we look forward to a long term relationship."
"Ranking high on paid search engines and improving response and conversions is no longer optional, it's critical. Over the last year we have partnered with Drive Results to meet PPC and SEM marketing and search optimization Key Performance Indicators. From PPC strategic planning and lead generation to onsite and offsite PPC and SEM optimization, Drive Results has provided the expertise to execute our digital marketing needs. "