We Drive Calls_
We Drive Commerce_
We Drive Bookings_
We Don't Just Drive Traffic.|
We Drive Results.|
See How We Do It
What sets your business apart from the pack?
Don't just drive traffic… Drive Results.
Get results or it's on the house. Check out our Guarantee.

Contact us for a free consultation today.
Drive Results – A South Florida Digital Marketing Agency
If you're looking for a digital marketing agency in South Florida that offers Strategy & Management Services for Pay-Per-Click (PPC) Advertising, E-mail Marketing, Social Media Marketing plus high-quality Web Design, then you've come to the right place.
What Makes Us Different?
Well, the first thing is experience. All our team members have over 10 years of experience in the digital marketing industry working with well-known brands. In fact, our founder has been helping companies succeed online for over 20 years – working for top agencies in New York City and Washington DC, as well as client-side for companies executing multi-million-dollar budgets online.
The next difference is that our agency has delivered proven results in driving over 300,000 sales leads and $36+ million in revenue for clients while managing over $10 million in PPC spending. Has your internet marketing agency (or prospective internet marketing agency) talked with you about real results?
Don't Take Our Word for It
Meet some of our clients and review some of our results together. When you run a chain of over 100 discount stores that are focused on delivering value and savings, don't you think the client would expect the same from its agency?
It Gets Even Better
Unlike some other digital marketing agencies, there are no long-term commitments or contracts with Drive Results, regardless of whether you're from South Florida or not! In fact, we'll even give you a 30-day guarantee if you've got an existing PPC marketing account with Google or Microsoft/Bing Ads and will let us review the program. It's a free PPC audit, so you might as well take advantage and learn about the biggest opportunities for improving your PPC advertising performance.
Don't Wait to be Great
You don't have to be from Pompano Beach or even South Florida to work with our agency. So, give us a call today and find out what you've been missing. You might even get a Free Trial!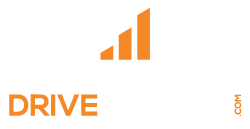 What sets your business apart from the pack?
Don't just drive traffic…Drive Results. Contact us for a FREE consultation today.