W

E

S

T

A

N

D

B

Y

O

U

R

L

A

S

T

N

A

M

E
Below is a sample of results we've delivered for clients. Contact us to boost your Internet marketing performance.
PPC Case Study: DailySale.com
Category: E-commerce, Daily Deals
Service: Pay-Per-Click Marketing (PPC)
Metrics: Orders, Cost-Per-Order, Revenue
Challenge:
Client's goal was to expand overall order volume while targeting the lowest possible Cost-Per-Order (CPO). Drive Results also recommended maximizing Contribution Margin from the program (Revenue less Costs) to ensure that a low CPO target didn't compromise sales growth.
Solution:
After auditing the primary accounts for key levers such as targeting, bids/positions, ad copy and landing pages, the Drive Results team made the following adjustments and recommendations:
Assisted client with additional tracking requirements including Google Analytics for E-commerce

Established daily, weekly and monthly reporting so that progress could be closely monitored

Expanded campaign types to include Non-Brand Keywords, Shopping, Dynamic Search Ads and Remarketing Display

Migrated to automated bidding strategy with gradually decreasing CPO target to avoid large drops in volume

Increased ad variations for testing using additional benefits and calls-to-action

Advised client on page loading speed and responsive design as it relates to improving website conversion rate
Results:
After Drive Results took over the program in January 2015, PPC order volume increased by a multiple of 20 with an 82% decrease in CPO.
Learn how Drive Results can increase your sales and lower cost-per-acquisition. Contact us today.
PPC Case Study: TV Service Now
Category: Satellite TV, Cable TV & Internet
Service: Pay-Per-Click Marketing (PPC) & Web Design/Development
Metrics: Sales Calls, Orders, Cost-Per-Order (CPO)
Challenge:
From its preliminary in-house testing, client was unsure if the program could reach scale with a profitable CPO.
Solution:
Drive Results conducted extensive research on the service areas for various product lines within each brand to maximize reach and efficiency through a series of geo-targeted campaigns. Additional steps included:
Creating a granular account structure that includes Single Keyword Ad Groups (SKAGs) for important terms

Leveraging price points and gift card offers to develop high response ad copy

Building a fast-loading, responsive min-site with dynamic phone number tracking capability

Measuring key metrics from Cost-Per-Click (CPC) to Cost-Per-Lead (CPL) to Cost-Per-Order(CPO) so that adjustments can be made at every level
Results:
Through continued expansion and optimization, account order volume is poised to grow by a multiple of 8 since Drive Results began management.
E-mail Case Study: Bliss Cruise
Category: Travel
Service: E-mail Marketing (Creative Development, Distribution, List Management)
Metric: Response Rate, Bookings
Challenge:
As a new brand, one of the client's goals was to tap into an existing network of established Travel Agents and e-mail lists in order to drive bookings for its full ship charters which are on some of the largest cruise ships in the world.
Solution:
Drive Results helped establish a multi-step system for developing and distributing monthly newsletters that included the following:
Gathering content and image assets from the Bliss Cruise team and incorporating them into a mobile-friendly template

Producing multiple versions of the newsletter for top Travel Agents as well as a general version for the broader Travel Agent population that could leverage the content for its own distribution

Sending the newsletter to a large house list managed by Drive Results after using third-party tools to test for inbox delivery scoring

Conducting creative testing and measuring results to optimize future development

Results:
All Bliss Cruise charters including the inaugural voyage in 2015 have sold out.
Drive Results also manages the Bliss Cruise PPC & Social Media programs which have increased the pool of marketing contacts for future trips.
What sets your business apart from the pack?
Don't just drive traffic… Drive Results.
Get results or it's on the house. Let our talented team help your business grow, today! 
Contact us for a free consultation now.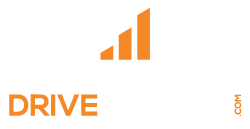 What sets your business apart from the pack?
Don't just drive traffic…Drive Results. Contact us for a FREE consultation today.