G

e

t

R

e

s

u

l

t

s

o

r

I

t

'

s

o

n

t

h

e

H

o

u

s

e
Our goal is to deliver better performance for your business as quickly as possible and create long-term relationships.
In fact, if we can't improve a new customer's marketing results in 30 days, the cost of our time is free for that period. Let us take a look at your campaign performance and pinpoint new opportunities today.
How It Works
Prior to developing and executing a statement of work (SOW), the Drive Results team will conduct an audit of your current online marketing activities to identify and prioritize areas of opportunity. Then, once the SOW is complete, we'll establish a performance baseline for key metrics such as sales and leads that will serve as the benchmark for comparison in 30 days.
Why We Do It
Results are the core of our mission. The team behind Drive Results has been helping companies succeed online since 1999 – we want to do the same for you.
Contact us today to learn more.
What sets your business apart from the pack?
Don't just drive traffic… Drive Results.
Get results or it's on the house!

Contact us for a free consultation today.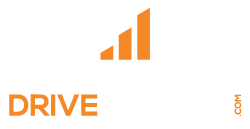 What sets your business apart from the pack?
Don't just drive traffic…Drive Results. Contact us for a FREE consultation today.