T

h

e

y

C

o

m

e

F

r

o

m

A

V

a

r

i

e

t

y

O

f

I

n

d

u

s

t

r

i

e

s

,

B

u

t

T

h

e

y

A

l

l

G

e

t

R

e

s

u

l

t

s

.
Learn more about our ongoing projects together:
TESTIMONIALS
 By the way, our clients never lie!
"Growing a successful company requires marketing, promotions and advertisements; Drive Results, LLC does just that. We've been very pleased with the results Aaron and Chad have provided and we look forward to a long term relationship."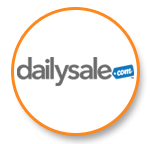 Jay Hofstatter
Owner, DailySale.com
Daily Sale, Inc. is a leader in the Daily Deals shopping category.

"Ranking high on paid search engines and improving response and conversions is no longer optional, it's critical. Over the last year we have partnered with Drive Results to meet PPC and SEM marketing and search optimization Key Performance Indicators. From PPC strategic planning and lead generation to onsite and offsite PPC and SEM optimization, Drive Results has provided the expertise to execute our digital marketing needs. Drive Results sets themselves apart from other Paid Search Engine Marketing groups with their results based approach and level of detail for each campaign. Additionally, their honest and forward thinking approach has been really refreshing to see in the industry. Drive Results doesn't have success unless their clients do, and they will do everything within their power to ensure that the campaigns they provide are executed at the highest level, with powerful data to support their continued progress to reach company goals. Lastly, and most importantly, Drive Results has done well to communicate and educate their plans and strategies with our team. We have built a true partnership built on trust and honesty and that has been really important for us as we look to continue to do business in the future"
Kevin Moran
CEO, Dish Installation, Inc.
Dish Installation, Inc. is one of Dish Network's leading national retail partners.

What sets your business apart from the pack?
Don't just drive traffic… Drive Results.
Get results or it's on the house. Check out our Guarantee.

Contact us for a free consultation today.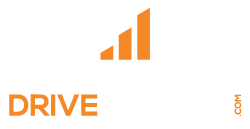 What sets your business apart from the pack?
Don't just drive traffic…Drive Results. Contact us for a FREE consultation today.